Neonatology
Neonatology is that branch of medicine which deals with the care of the smallest and youngest of the population till one month of corrected gestation – viz. one month of age after a full term delivery.
The MOSC Neonatal Intensive Care Unit (NICU), with its state of the art facility, provides tertiary medical and surgical services for inborn neonates as well as infants referred from other centers.
Mission
It is our determined resolve to dedicate a state of the art modern neonatal care facility and provide neonatal care of the highest standard at a cost affordable to the common man
Objectives of the Department of Neonatology:
Provide high and intermediate dependency care for neonates. The NICU would be capable of taking care of all critically ill neonates, premature and extremely low birth weight infants.
Provide and care for all neonates delivered at the MOSC Hospital. This would include support for neonatal resuscitation at delivery, management of problems like neonatal jaundice and supportive care for high risk infants like those born to mothers with diseases complicating pregnancy.
Serve as a Referral Centre for all newborns of the region requiring advanced care.
Develop a comprehensive training centre in Neonatology;
(a) Provide training for Paediatricians in Neonatal intensive care, develop community neonatology modules and undertake research in topics of interest in Neonatology.
(b) Provide training for nurses in all aspects of neonatal care, Impart short term courses for nurses in neonatal intensive care nursing; and become a nodal point for continuing medical and nursing education
---
HISTORY
The Malankara Orthodox Syrian Church Medical Mission Hospital had been in the forefront of imparting medical care to the needy for over 4 decades. As envisioned by the founding fathers, the hospital had been functioning as a multi-specialty care provider for the community.

A 'neonatal nursery' had also been functioning in this centre for long – catering to over 3500 deliveries being conducted at this hospital and serving as a referral unit to a population of over 150,000. A modern state of the art Neonatal Intensive Care Unit was consecrated in March 2004. This NICU created history by becoming the FIRST unit in India to be officially accredited as a LEVEL - 3 Unit by the National Neonatology Forum of India in the year 2007. MOSC Medical College became the first DM training centre in the state of Kerala in 2013. This was the first DNB Neonatology center in Kerala ( 2007) and second in the country. The DNB program was discontinued in 2011 preceding the commencement of the DM Neonatology course.
A one year post MD training program in Neonatology for senior registrars was available from 2004-2013.
---
ACADEMICS

The Department is at present the only DM Neonatology training centre in the State of Kerala, under Kerala University Of Health Sciences (KUHS). We started enrolment since 2013. The Department has recognition for conducting training programs for the Indian Academy of Paediatrics (IAP) and the National Neonatology Forum.

Post- Basic Diploma in Neonatal nursing Recognized by the Nursing Council of India for individuals with the B.Sc nursing qualifications was commenced in May 2004.
On-going Projects and Research:
Retinopathy of Prematurity- as hospital based data analysis
Role of Platelet counts and platelet mass in critical neonatal care.
AKI in Neonates
Effect of Feeding schedules in the growth and weight gain of ELBW infants.
---
FACULTY PROFILE
K K. Diwakar DCH MD DNB (Ped) FRCPCH (UK)
Dean MOSC Medical college
Professor Department of Neonatology,
krishnadiwakar@hotmail.com

Prof. Krishna Diwakar is an alumnus of the Armed Forces Medical College, Pune, India. Having obtained his post graduate qualifications of DCH, DNB (Ped) and MD (Ped) from Kerala, he had his training in Neonatology at the West mead Hospital Sydney (1990 -92). Subsequently he joined as faculty in Neonatology at the Kasturba Medical College Manipal, Karnataka, and was heading the Division of Neonatology from 1995. Dr. Diwakar continued as Professor and Head of Neonatology at the same institution until he joined the MOSC Medical College, in June 2003 to establish the Department of Neonatology here. Prof. Diwakar was the recipient of the Fulbright Visiting Lecturer Fellowship for the year 2002, and was awarded the Fellowship of the Royal College of Paediatrics and Child Health (UK) in 2007.
Leela Sudhakaran Kamath, MD, AmBd Cert (Ped), FRCP(Can) Ped, FRCP(Can) Neonatal Perinatal Medicine
Professor& HOD Department of Neonatology
drleela@gmail.com

Dr Leela Kamath did her undergraduate and initial postgraduate (MD Pediatrics) training from Maulana Azad Medical College, Delhi. Subsequently, she did her pediatric residency from Columbia University, New York 1990-93 which was followed by a 3 year fellowship in Neonatology under the University of Toronto at The Hospital for Sick Kids, Mt Sinai and WCH, Toronto 1993-96. On returning to India, she set up a level III NICU in SUT Hospital, Trivandrum in 1996 and was faculty and head of the department of Neonatology till 2009. Dr Leela then joined MOSC Medical College Hospital and has been here since 2009.
Roseline K Madathil, MBBS, DCH, DNB (PED) DNB (NEO)
Assistant Professor, Department of Neonatology
drrosepeter@gmail.com

Dr Roseline completed her MBBS from Kottayam Medical College. She obtained post-graduate training –DCH and DNB Pediatrics from SAT Hospital, Trivandrum and was trained in Neonatology at MOSC Medical College, Kolenchery. Dr Roseline worked as Associate Consultant in Neonatology at SUT Hospital, Trivandrum and then joined MOSC Medical College as faculty in May 2016.
Dr.Manu Rajan Idicula MD (Ped) DM (Neonatology)
Assistant Professor, Department of Neonatology
Emailid: manurq@gmail.com

Dr Manu completed his MBBS from Academy of Medical Sciences,Pariyaram and post graduation MD Paed from Kerala University of Health Sciences.He had his training in DM Neonatology at the MOSC Medical College.

Kunjumol P Mathew, RN, Post Basic Diploma in Neonatal Nursing
Head Nurse, NICU

Ms. Mathew has been with the department from its inception and has been the pillar of nursing administration of the department. She had worked as head nurse in the department of Pediatrics of the JSS Medical College, Mysore for over 10 years, before joining the MOSC Medical College Hospital, and taking charge of the nursing services of the fledgling department of Neonatology in 2004. She has been holding charge of the NICU since then.
---
Papers and Publications by the faculty:
Surfactant Replacement Therapy in Neonates less than 32 weeks gestation; Effect on Neonatal Intensive Care Resource Utilization: Published J. Pediatr. Child Health (1993) 29: 433- 437.
Gentamicin therapy in preterms - A comparison of two regimens: Published Bulletin - National Neonatology Forum, (1994), Vol 8: Jul - Sept. : 7 - 8
Mid-thigh circumference - Role in assessing the nutritional status of children between 6 years and 12 years of age: Journal of Tropical Paediatrics, (Apr.1995) Vol. 41: 86 - 88.
Transient Hyperammonemia of Newborn Indian J Pediatr, (Jan. - Feb. 1996); 63: 113 -116.
Galactosemia with Rubella Infection : Indian Pediatrics, October 1997, 34: 941-942.
Follow-up of Newborns Receiving Intermittent Mandatory Ventilation - Outcome and Limitations: Indian Pediatrics, March 1998, 35: 286 – 287.
Early Experiences with High Frequency Ventilation in Neonates : Indian Pediatrics, April 1999, 36: 379-383.
Revised look at micro-erythrocyte sedimentation rate in Neonates Indian Pediatrics, July 1999. 36:703-705.
Weaning the newborn from the ventilator: (Review article). Journal of the National Neonatology Forum, Jan.2000. 14:1: 35 – 38.
Management of Low Birth weight Infants: Ongoing Care.(Review Article) Indian Journal of Practical Pediatrics.Vol:3, July – September 2001 pg 55 –62.
Management of Neonatal Sepsis – The saga continues, Journal of the National Neonatology Forum, 2000 Vol 14:4, Oct – Dec., 13 – 17.
Plasma glucose levels in term infants who are appropriate size for gestation and exclusively breast fed. Arch Dis Child Fetal Neonatal 2002; 87(July) F46 – F48.
Clinical approach to Respiratory Distress in Newborn. Indian J Pediatr (Supplement- optimum pulmonary care of neonates) 2003;70: S53 – S59.
Thrombocytopenia in early Neonatal Period – Is Intravenous gamaglobulin useful? Journal of Neonatology 2004 Vol 189:1 Jan – Mar , 39 – 42.
Morbidity and Mortality among outborn infants in 10 tertiary Care Institutions in India during the year 2002 Investigators of National Neonatal Perinatal Database, NNF of India, J Trop Pediatr 2004 Vol 50:3: 170 – 174.
Neonatal Hyperbilirubinemia – A continuing saga- Indian Journal of Practical Pediatrics 2005 Vol 7 (4) )Oct – Dec (278 – 286).
Kangaroo mother care. Journal of Post graduate Medical education Training and Research (National Board of Examinations) 2006 Vol 1 :3 July – Sept; 65 – 66.
Choosing antibiotics in neonates at-risk for sepsis – A study of Blood Cultures from two geographically separated neonatal intensive care units. Perinatology 2007 Vol 9:1:19 – 28.
Apnea of prematurity – An Enigma Journal of Neonatology 2007 Vol 21:2 (April – June):109 – 112.
Choosing antibiotics in neonates at-risk for sepsis – A study of Blood Cultures from two geographically separated neonatal intensive care units. Neonatology Today Vol2;10: Oct.2007 pg 13 – 18. (repeat publication).
Universal Newborn screening for congenital hypothyroidism – Correspondence Indian Pediatr Vol.45. 4: (April 2008) : 331.
Nursing Brain Drain from India. Human Resources for Health 2009 :5doi:10.1186/1478-4491-7-5.
23. Neonatal Seizures: Should the Role of Phenobarbitone Be Further Downgraded Neonatology Today Vol 6/ Issue 10/ October 2011.
Respiratory Distress soon after birth – Is it preventable? Journal of Neonatology Vol 28 : 4, Pg 41- 45, Oct 2014.
Comparison of Umbilical Cord Cleansing using sterile water and povidone iodine-spirit during early neonatal period – A double blind randomized control study. JCDR, May 2015.
Papers By MOSC Neonatology Department In Neonatal Conferences
Isn't it time to start universal screening of newborns in India for congenital hypothyroidism. Sanghvi Urvi, Diwakar K K, Kamath L. Presented at National Neonatology Forum Annual conference, Jaipur 2010.
Non-compaction syndrome - a caser report. George J, Diwakar K K , Kamath L. Presented at National Neonatology Forum Annual conference, Jaipur 2010
Fetus-in Fetu - a case report : George J, Diwakar K K, Kamath L. Presented at National Neonatology Forum Annual conference, Jaipur 2010
Universal Hearing Screening - where to begin:_Chawla Gautam, Diwakar K K, Kamath L. Presented at National Neonatology Forum Annual conference, Jaipur 2010
Neonatal Morbidity and Mortality in Extremely Low birth weight Neonates : Short and Long Term outcome : Anoop Sudarsan, Diwakar K K ,Kamath L. Presented at National Neonatology Forum Annual conference, Jaipur 2010.
A Prospective Study Of Embrace In Preventing Neonatal Hypothermia During Neonatal Transport: Gokul Krishnan R, Diwakar K K , Kamath L, Deshpande Sujata Presented at National Neonatology Forum Annual conference, New Delhi 2012.
A Retrospective Study of Risk Factors For Retinopathy of Prematurity (ROP) In a Level-3 Neonatal Unit of Southern India: Sunil J, K K Diwakar, Kamath L, Roseline K, Deshpande Sujata. Presented at National Neonatology Forum Annual conference, New Delhi 2012.
Prospective Study Of Embrace In Preventing Neonatal Hypothermia During Intra Hospital Neonatal Transport Presented at National Neonatology Forum Annual conference, New Delhi 2012.
Do we have the right glucose monitoring apparatus for newborns: Presented at National Neonatology Forum Annual conference, Hyderabad 2013.
Collaborative multicentric studies Are they feasible in Kerala: Presented Kerala State NNF conference, Perinthalmanna Feb 2014.
Chapters in Books:

1. (a) Diseases of the newborn (chapter Pg 357 – 363) in Essentials of Obstetrics Eds: Arulkumaran S, Sivanesaratnam V, Chatterjee A, Kumar; Ist Edition. Jaypee Brothers New Delhi, 2004.
a. (b) 3rd Edn. 2014
2. Establishing Level ll Care Neonatal Units (chapter, Pg 433 – 439) in NNF Manual of Neonatal Care, Eds.Mondkar J, Peejavar RK, 1st Edition, Prism Books, Bangalore, 2004.
3. Neonatal seizures: In. Achar's Text Book of Neonatology.4th Edition Eds. Swarnarekha Bhat .pg 181, University press Hyderabad (2009).
4. Cranial Ultrasonography Evidence based Guidelines NNF Eds. Dr. Praveen Kumar.
5.Oxygen Therapy : ( Chapter 30 , Pg 463 – 476) In Mathur's Essential Neonatology Ed. NB Mathur,, 1st Edition Noble Vision New Delhi 2012.
6. Necrotizing Enterocolitis ( chapter..) Textbook of Pediatrics for Postgraduates. Piyush Gupta, PSN Menon, Siddarth Ramji, Rakesh Lodha ( 2015)
Facilities
The Neonatal Intensive Care Unit (NICU) spanning. 10000 sq ft, with designated state of the art patient care area, areas for support services and above all a team of highly dedicated neonatal nurses and doctors constitutes the nerve center of the department of Neonatology.

The 20 bedded NICU has 11 ventilators (including High Frequency Ventilators, and Nitric Oxide delivery system), stand alone CPAP units and state of the art equipment. The NICU provides tertiary medical and surgical services for newborns up to four weeks of age. It admits patients from predominantly the districts of Ernakulam and Idukki, The NICU has over 1,500 admissions per year and manages all neonatal conditions except neonatal cardiac surgery. A comprehensive transport module equipped with transport ventilator and monitors facilitates timely referral for paediatric cardiac interventions.

The unit has in-house facilities for bed-side Echocardiography, Cranial Ultrasonography and screening for both Retinopathy of Prematurity and Hearing.
A regular follow up clinic for the high risk infant is conducted by the consultants in conjunction with the developmental therapist.
Faculty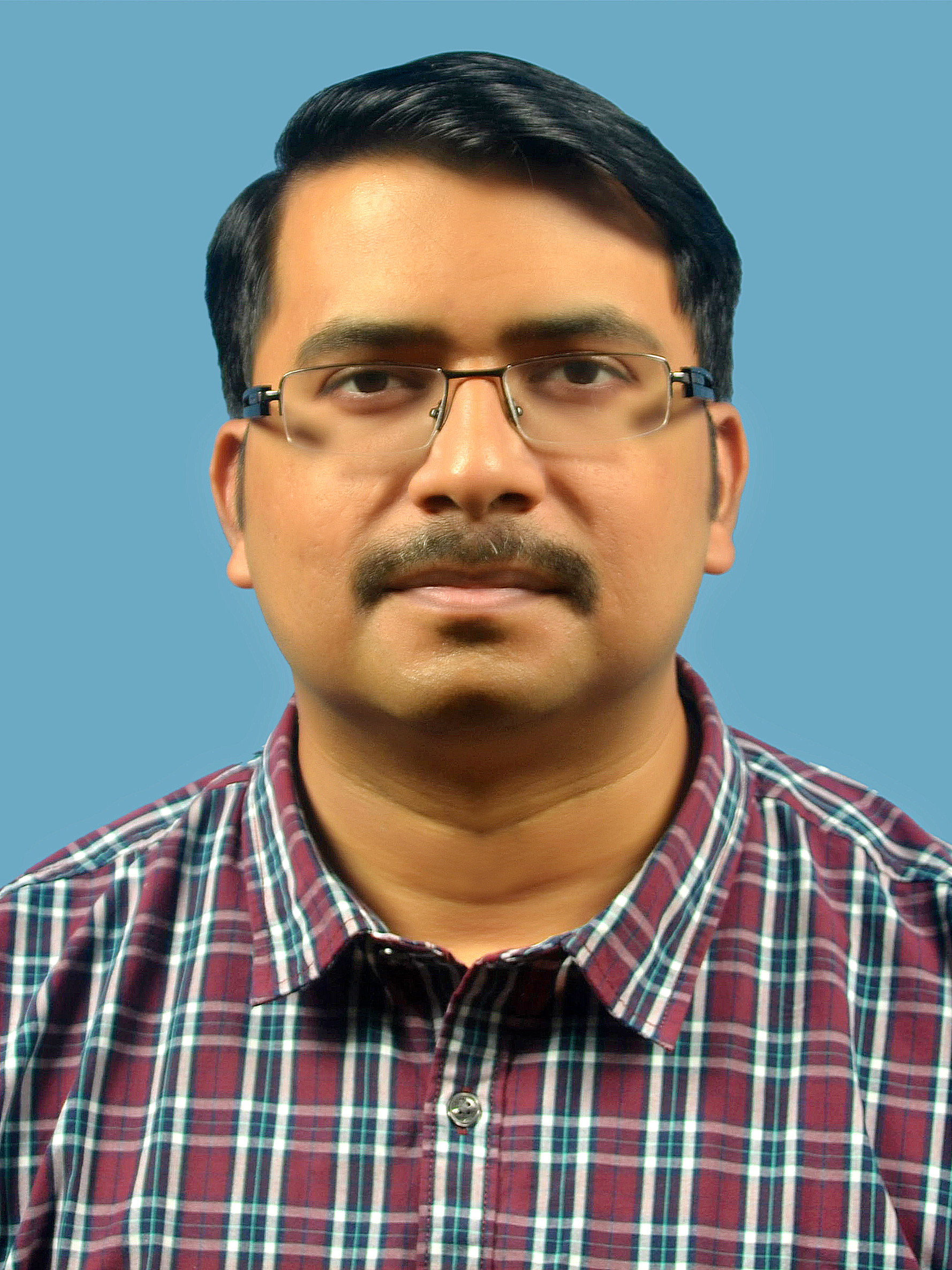 Dr. Manu Rajan Idicula MD (Ped) DM (Neonatology)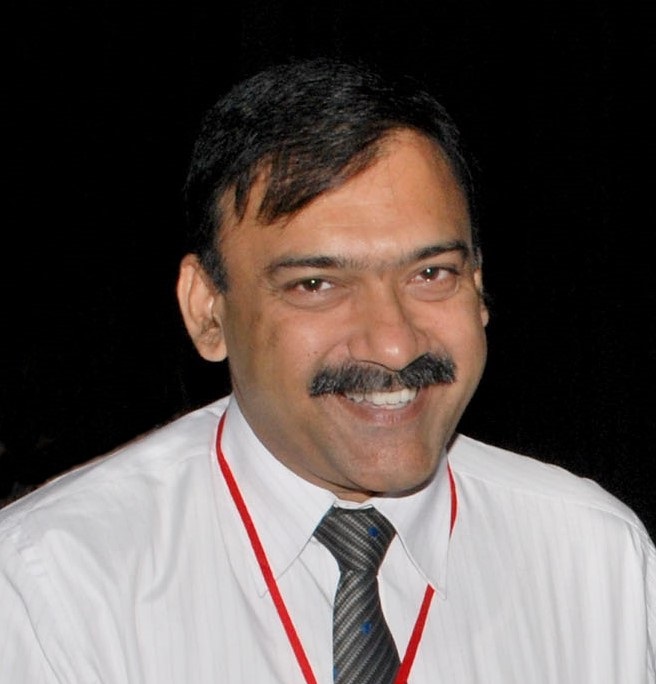 Dr. K K. Diwakar DCH MD DNB (Ped) FRCPCH (UK)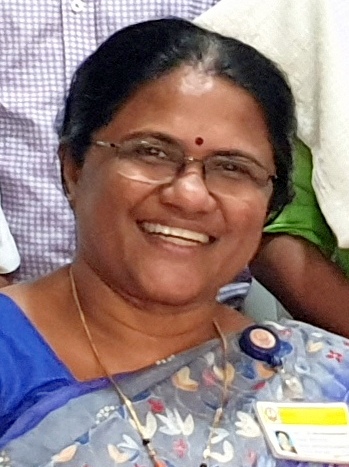 Dr. Leela Sudhakaran Kamath,  MD, AmBd Cert (Ped), FRCP (Can) Ped, FRCP (Can) Neonatal Perinatal Medicine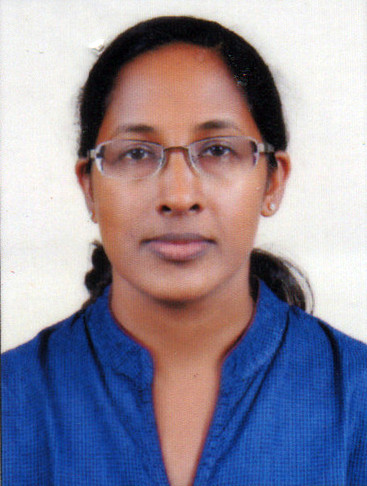 Dr. Roseline K Madathil, MBBS, DCH,DNB (PED) DNB (NEO)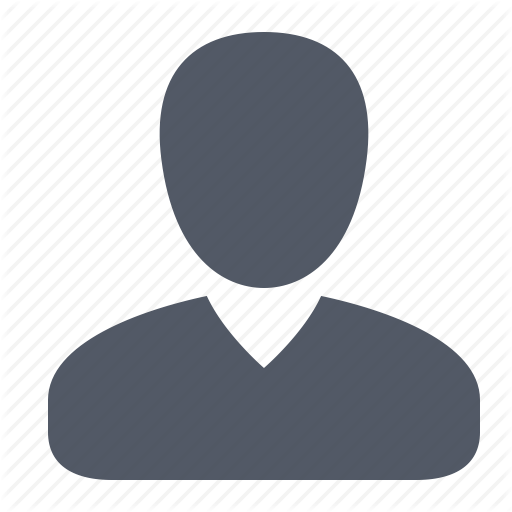 Ms. Kunjumol P Mathew, RN, Post Basic Diploma in Neonatal Nursing